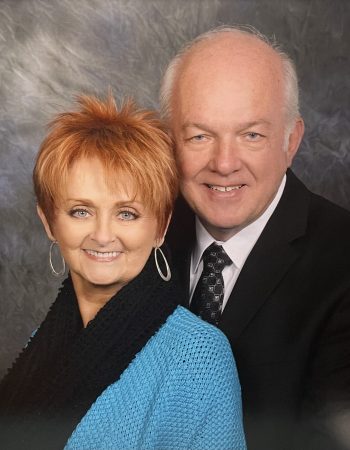 Pastor Rick & Anita first joined the staff of the First Baptist Church of Canton in May 1974 and served until January 1977  as the Youth Pastor when the church was known as the Calvary Baptist Church of Wayne. They both graduated from the Arlington Baptist College in 1974, Pastor Rick with a Bachelor of Divinity Degree and Anita with a Bachelor of Sacred Music Degree.
In 1977 they began serving as Senior Pastor of Eastside Baptist Church in Sioux Falls, South Dakota until August of 1984.  In 1984 they moved back to Michigan and started Bethel Baptist Church of Bay City, Michigan.  At this time in Bay City, he also worked in business for several years while working in church work, in Bay City. Pastor Rick served in the area of Sales Development, Sales Manager, General Manager and President of a Company at which time they brokered and sold the company.
Pastor Rick and Anita came back on the pastoral staff of First Baptist Church of Canton, in January 2009, as the Administrative Pastor and served in that capacity until October 2014.  In October 2014 First Baptist Church asked Pastor Rick to serve as the Interim Senior Pastor, which he did until February 15, 2015 at which time the church voted him in as the Senior Pastor.
Pastor Rick and Anita have been married for 51 years, they have three children and eight grandchildren.