AWANA 2023/2024 Registration & Information
The 2023/2024 Awana Season
Runs from September 17, 2023 to May 19th, 2024. We meet on Sunday nights, from 5pm to 6:45pm. Click Here to Register!
About Awana
AWANA is a Bible-based club that gives children the opportunity to know, love, and serve Jesus Christ all while building a relationship with their fellow club members and their group leaders. Children will be engaged through exciting games, story-telling, crafts/activities, and biblical teaching. The children will work on their workbook both at home and in class to earn badges, awards, and certificates of completion
2023/2024 Awana Countdown Timer!
0 days
0 hrs
0 mins
0 sec
Who Can Participate in AWANA?
Any child 3 years old and potty trained through 5th grade may participate in AWANA. Everyone is welcome to attend whether you are a member of First Baptist or not! We offer three different clubs divided by age group: Cubbies, Sparks, and Truth & Training aka T&T. Click Here to Register!
Cubbies
Cubbies introduces preschoolers to God, His Word, and His love through story time, crafts/games, memory verses, and handbook activities.
Sparks
Handbook activities and group lessons introduce this age group to people throughout the Bible. As they build on the foundation of God's word, clubbers will also be memorizing Bible verses and completing handbook activities at home each week. Game time develops good sportsmanship and encourages teamwork.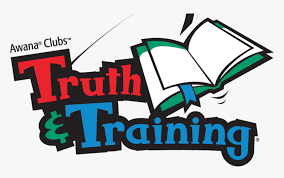 Truth & Training (T&T)
T&T engages clubbers by answering their questions about God and the Bible, putting their knowledge about God into action in their everyday lives, and helping clubbers continue in their relationship with Jesus. Each week, they will be memorizing verses and completing handbook activities. Game time develops good sportsmanship and encourages teamwork.
The annual dues include clubber handbook and also helps to cover costs for awards for completing sections in the books throughout the year. Uniforms & Awana Grand Prix car are not included in the dues. We currently do not have the ability to take a digital payment. Please bring exact cash or write a check out to First Baptist Church of Canton on the first club night on September 17th, 2023.
Club
Dues per child


(includes book)

Uniforms
Grand Prix Car


(at time of registration)

T&T
$30.00
$20.00
$5.00
Sparks
$30.00
$15.00
$5.00
Cubbies
$30.00
$15.00
FBC Awana Cost Calculator
Tentative Schedule of Events
Sep. '23

Oct. '23

Nov. '23

Dec. '23

Jan. '24

Feb. '24

Mar. '24

Apr. '24

May '24

September 2023
17
Family & Clubber Orientation
(Registration & Payment Due)
24
Regular Club Night
October 2023
1
Aloha Night
Come to club wearing a tropical Hawaiian shirt, grass skirt, lei, sunglasses, etc. No swimsuits please. Earn 50 bonus points for sporting a Hawaiian look!
8
Regular Club Night
15
Regular Club Night
22
Regular Club Night
29
Bible Hero Night
Dress up as your favorite hero and/or character from the Bible and receive 50 bonus points!
November 2023
5
Regular Club Night
12
Patriotism Night
Thank the Lord for our freedoms by dressing in red, white, and blue. Get 50 bonus points for being patriotic.
19
Regular Club Night
26
No Awana (Happy Thanksgiving)
December 2023
3
Regular Club Night
10
Regular Club Night
17
Christmas Sweater Night
Come wearing a festive Christmas sweater, t-shirt, or hoodie. Feel free to make one with bows, ribbons, etc. 50 bonus points will be given.
24
No Awana (Merry Christmas)
31
No Awana (Happy New Year)
January 2024
7
Regular Club Night
14
Cuddly Creature Night
Earn 50 bonus points by bringing your favorite stuffed animal to club. A picture of your pet counts too!
21
Regular Club Night
28
Regular Club Night
February 2024
4
Regular Club Night
11
Sports Team Night
Wear your favorite team shirt, jersey, or hat to earn 50 bonus points.
18
Regular Club Night
25
Regular Club Night
March 2024
3
Crazy Hair Night
10
Regular Club Night
17
Grand Prix Night!
Friends and Family Invited!
24
No Awana
31
No Awana (Spring Break) Happy Easter
April 2024
7
Regular Club Night
14
Penny Wars Results!
21
Regular Club Night
28
Regular Club Night
May 2024
5
Awana Store
12
No Awana, Mother's Day
19
Awards Night (Family & Friends Invited)